Paramotoring and
Powered Paragliding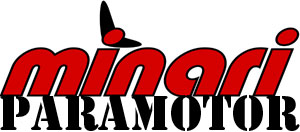 Assembly: Cage
(Cage Parts - coming soon)
Assembling the Cage on your new Minari Paramotor is simple and easy! Start with the lower Cage sections:
1. Gently insert the lower cage connectors into the frame receptacles.

2. Insert the upper connectors of the Lower Cage sections into the frame. Use the Velcro straps to hold these sections in place.

3. Repeat for the second lower section.

4. Insert one upper cage section into both connectors at the 9 (3) o'clock position of the lower section, and then insert the frame connector.

5. Repeat for the second upper section, and then join the two Upper Cage sections at both connectors at the top 12 o'clock position. Use the Velcro straps to hold these sections in place.

Pull the Starter Handle and Starter Pulley up from the Pull Starter (behind the Harness) and attach the Pulley to the Inox Hook and slide the Pulley into it.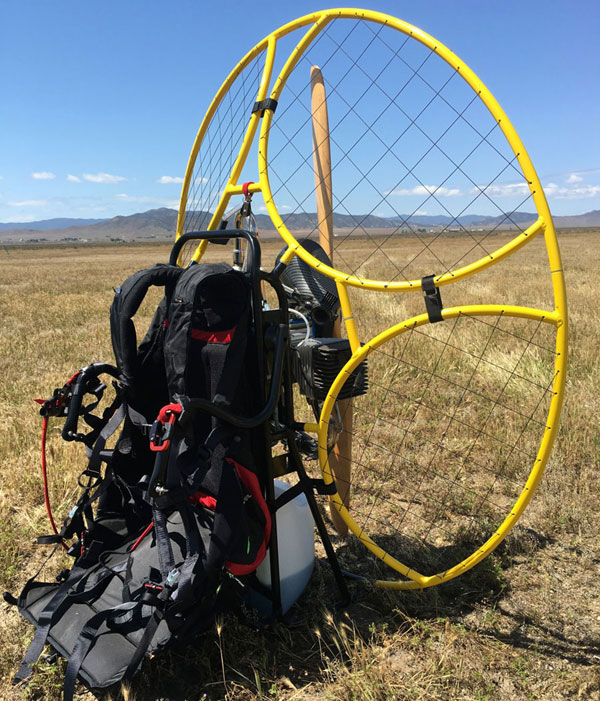 The next step in the assembly is the Harness.
All the information and images published in this website are property of TrikeBuggy, Inc. unless stated otherwise.
Reproduction of any part of these contents (info, graphics & pictures) by other website or media is strictly forbidden,
unless specially authorized by TrikeBuggy, Inc
© TrikeBuggy, Inc 2002– 2019
Please respect the rights and intellectual property of this Web site.