Paramotoring and
Powered Paragliding
Below you will find a US map of American Paragliding, TrikeBuggy and Miniplane Dealers across the United States. Most are USPPA Certified Instructors and are familiar with our product lines. These Dealers will be your best source for learning, setup, parts and support for the paramotors, trikes, gliders and other products we offer.
Contact us to find a Dealer near you for a Demonstration Flight or to discuss getting involved in the incredible sport of Powered Paragliding and Paramotoring.
If you are interested in our products or learning to fly, please send us an Email with these items so we can better help you with a recommendation for both gear and Dealer support:
Where you are located.
How much you weigh.
Altitude where you will be flying most of the time.
Flying style that interests you most.
Gear you are drawn towards - Paramotor, Glider, Trikes etc.
Your age and physical ability or limitations.
We look forward to hearing from you soon!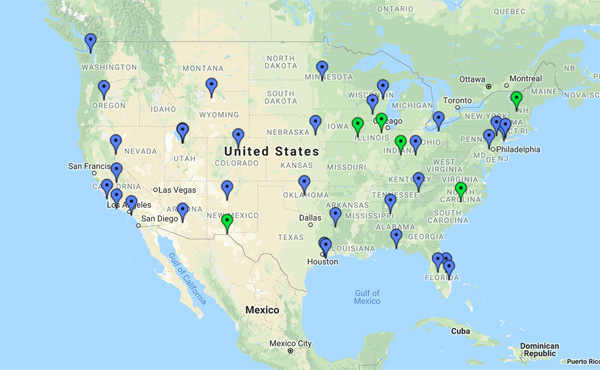 Interested in becoming a Dealer?
All the information and images published in this website are property of TrikeBuggy, Inc. unless stated otherwise.
Reproduction of any part of these contents (info, graphics & pictures) by other website or media is strictly forbidden,
unless specially authorized by TrikeBuggy, Inc
© TrikeBuggy, Inc 2002– 2019
Please respect the rights and intellectual property of this Web site.