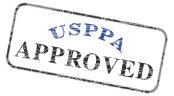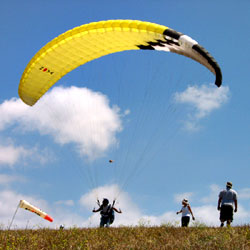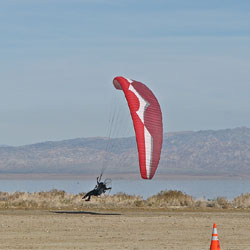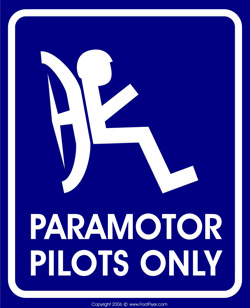 Welcome to the 2019 USPPA Powered Paragliding Instructor's Clinic!
I am looking forward to seeing you all at the Salton Sea and our Instructor's Clinic! Your Administrator will be Chad Bastian with various special guest Instructors assisting. The Clinic is due to start on Feb 5th at 8:30 am at the West Shores RV Park, Salton City. Please plan on spending the majority of the day with us for this, there is a lot to cover! Look HERE for location details.
Please have a look at the Solo Ratings Program, specifically: the PPG Instructor section. The Full Training Syllabus for PPG1, PPG2 and PPG3 is also a good thing to become familiar with. Also, look at the Instructor Commitment and Training Standards.
Look over the Instructor Clinic Syllabus before you arrive. Please do not share the Instructor Clinic Syllabus with anyone else; it is for your use only.
Please print these documents and bring them with you to the clinic.

Preparation:
Apprentice: We are requesting that each attendee work as an apprentice with an Instructor for at least 8-20 hours before the Clinic (2-5 days). This is time spent being with an Instructor, watching, assisting and learning. You do not need to be teaching on these days, just observing and absorbing. Preferably done during the first day or two of a student's training. We know that this apprenticeship is very important, and with our USHPA Instructors, this is required in addition to the Clinic and Exam. It allows the prospective instructor to become proficient at the nuances of working with actual students. Please use the Apprentice Form and email us a photo or PDF when it is completed.

Requirements:
First Aid/CPR: This is required by all USPPA Certified Instructors. When you have completed this, please email us a copy of your current card.


Experience & Minimums: As shown in the Ratings Program, there are certain requirements needed to proceed to the Instructor Rating. While some of these can be completed post-clinic, we recommend getting as much of this done before attending. To verify the requirements, we would like each participant to send us a screen shot or photo of the first and last page of their logbook. Flight log should contain Date, Flight(s), Duration & Location as a minimum, and can include Max Distance, Max Altitude, Total Distance, Altitude Gain, Motor, Glider, Weather Observations and any notes desired. There are free online logbooks like ParaglidingLogbook and others.


Instructor Commitment: Review the Instructor Commitment prior to the clinic. We will be reviewing it during session as well.


Assignments:
Your Own Syllabus: Prepare (in writing) an outline of your own first day syllabus of what you would expect to do with a first day student - all the way from greeting them to wrapping up for the day. Plan on having enough material to spend about 4-6 hours with this new pilot trainee, making this the most awesome day they have ever had! Remember - you are teaching them to fly! Keep your day focused as far as goals and keep realistic expectations, with feedback and kudos for their accomplishments. Make a copy of this and email it to us or bring it to the clinic for us. Keep it to one page or less.


Ground School: Each attendee shall prepare some Ground School presentations of about 5-15 minutes each. From the subjects below, pick 3 topics you can present to the group and email me your choices so we do not duplicate. Please keep in mind that these presentations are geared to the new student - you do not want to be an expert and present every detailed aspect of the particular subject. On the contrary, we want to see you present the information as you would to a new pilot so that you do not overwhelm them. Keep it simple, concise and to the point. Give them something that they can take away and remember.


Real Practice: You may also be called upon to present topics to actual PPG2 Rating Attendees during their evaluation on the last day of this Clinic (real practice!). This could include Airspace as well, so be ready to present any of these topics.


FOI Test: To satisfy the requirement for testing for the Fundamentals Of Instructing, go to King Schools Free FOI Test page and select 30 questions for the FOI only (deselect everything else). When finished and a passing score is achieved, save the results page as a PDF and email it to us (use PRINT to find the PDF option).


Ground School Subjects:
Due to the great response to this clinic and the high number of participants that have enrolled, we have reassigned many of the topics so that all participants will get the chance to demonstrate their instructional skills. Please check your current assignments.

The notations next to many of the names indicate topics in the newly posted USSPA Instructor Syllabus. You can find that syllabus here: Instructor Clinic Syllabus. Please do not share this syllabus with anyone, it is for your eyes only! Please print this Syllabus and bring it to the clinic so we can initial our completed columns as we go through it.
While these notations are by no means all you need to say about your subject, you should plan on including relevant information from the corresponding notations.
Please note that multiple participants may touch on the same notation – some will do so in greater depth because it is particularly relevant to their assigned topic, others subjects will only warrant a quick mention - as the instructor for your subject you will need to determine what is relevant to your assigned subject and share that with the group, just as you would to your students.
1. Weather Overview - Patrick Hund 5(e) iii, 5 (c) v
2. Wind Gusts, Thermals, Gradients, Rotor - Jason Forster 5(k)
3. Prop Wash & Wingtip Vortices – Jason Russell
4. Aerodynamics - Nick Antonaccio
5. Safety & Limitations - Harley Milne
6. Risk & Waivers - Harley Milne
7. Site Evaluation - Canyon Hansen 5 (c) ii & iii, 1 (i), 5 (e) i & ii
8. Equipment - Glider - Jason Forster 5 (a) ii, 5 (c) ii, 5 (d) ii & iii
9. Equipment - Motor - Robert Burk 5 (a) i, 5 (c) ii, 5 (d) iv
10. Equipment - Propeller - Canyon Hansen 5 (d) i
11. Throttle Considerations - Brian Carlson5 (k) i – iv & vii
12. Torque - Mike Gambrill 5 (k)
13. RadioLegal Use andCommands – David Hogan 2 (a) i – vi
14. Setup and Preflight - Brian Carlson 5 (d)
15. Reserve Parachutes - Ryan Glowka 5 (b) i & ii
16. Hooking In - Jason Forster 5 (f), (g)
17. Inflations, Forward & Reverse - Nik Rasheta 5 (f), (g), (h) iii
18. Kiting the Glider - Nik Rasheta 5 (h) i - iii
19. High Winds - Jeromy Huff 5 (i)
20. Launching - Nik Rasheta 5 (j), 5 (e) i, 4 (d) i & 4 (b)
21. Basic Flight Maneuvers (turns, roll out, climbing, level flight) – Ben Muir 4 (d) ii,
22. Best Glide & Wind Effects - Nick Antonaccio 5 (k) vi
23. Landing - Joe Cruz 5 (l), 4 (d) iii
24. Wing Care - Brian Carlson
25. Emergencies – Kevin Kemble 4 (c) i – vi & Jason Russell 4 (c) vii -xii
26. Flying near Water - Brandon Thompson
27. Extreme Maneuvers & Aerobatics - Ben Muir 5 (k) v
28. Solo Briefing - Jeromy Huff
29. USPPA Syllabus Overview – Colin Hubbard
30. FAR 103 Highlights - Robert Burk
31. Judgment & Attitude - Colin Hubbard 5(c)
32. Waivers & Your School - Mike Gambrill
33. Wing Certifications - Ryan Glowka 5 (c) ii
34. Starting your Motor Safely - Brandon Thompson 5 (d) i
35. Airspace - Patrick Hund 5 (c) iii & iv
36. Long Distance XC - Brandon Thompson5 (c) iv
37. Wheeled Syllabus - Joe Cruz
38. Flying Etiquette:For the Public, Cameras, with Fellow Pilots, Fly-Ins Ben Muir
39. Equipment – Helmet, Footwear and Hook Knife – Kevin Kemble 5 (b) iii
Resources:
USPPA Ratings Overview
USPPA Ratings Program (PDF)
American Paragliding PPG1 Training Syllabus
TrikeBuggy Trike Syllabus (Short)
TrikeBuggy Trike Syllabus (Full)
Reverse Kiting Visualization
Terminology
Pre-Motor Checklist
Federal Aviation Regulations