Onewheel GT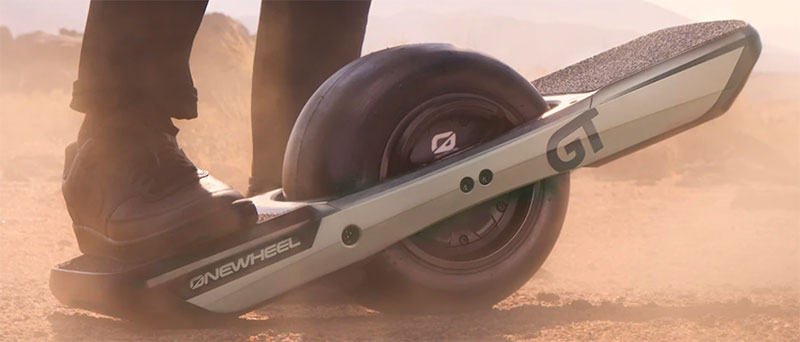 Onewheel GT with Slick Tire

$2200



Expected shipping in May

Onewheel GT with Treaded Tire

$2250



Expected shipping in May
Onewheel GT Fender Kit
Designed to deflect dirt, dust and debris, Fenders are our most popular accessory and for good reason. The GT Fender will keep your feet, footpads, shoes and pants clean all while looking fresh in a variety of colors. Embrace the elements with the Onewheel GT Fender.
$85.00 (includes hardware and free shipping!)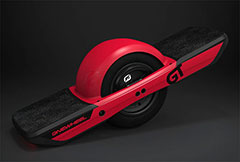 Special GT color offer!
We've got a super nice package for a few riders, a red & black custom color board for increasing your vibe! Includes a Red GT Fender and Red Rail Guards. Watch the eyeballs follow you now...
$2245.00 (special price includes free shipping!)
---
---
Onewheel Apparel:
Onewheel T-Shirts, Sweatshirts, and more!
Your Onewheel is calling...
...answer the call to carve now with these great shirts!
Shop now:
Onewheel Accessories:
Onewheel XR Home Charger
Getting low on juice? Charge your board up with the XR Home Charger! Keep life stress free with one at home and one in the office.
Included with Onewheel+ XR. Not compatible with Onewheel+ or Onewheel Original
(Chargers are multi voltage and will work in any country. Adapter may be needed.)
$110.00 (includes free shipping!)
Onewheel XR Car Charger
Go places, do things, stay charged. Introducing the Onewheel car charger, a game changer for long adventures. Just plug it in and juice up your board while you drive.
Compatible with Onewheel+ XR
NOT compatible with Onewheel+ and Onewheel Original
10A cigarette lighter outlet required. Approx charge time: 3hrs
$100.00 (includes free shipping!)
Onewheel XR Hypercharger
How do you get more ultimate than the Ultra Charger? Hyper Charge it of course... If you're serious about going places then you're going to need to get yourself a Hyper Charger. This beast juices up a Onewheel+ XR from zero to hero in an hour or less. Yea, you heard us correctly, one hour. Spend more time out there and less time waiting around. Hyper Charge, it's a lifestyle.
$210.00 (includes free shipping!)
Onewheel Fender Kit
Say goodbye to the days of pebbles in your shoes and stay above the fray with the Onewheel Fender. The Onewheel Fender allows you to embrace the elements and attack the messiest lines head on. The Onewheel Fender easily screws into place using the included fasteners and allen-wrench allowing riders to install and remove depending on conditions. This pant protector, bat-mobile inspired fender is the only way to outfit your Onewheel for any conditions.
$85.00 (includes hardware and free shipping!)
Onewheel Carbon Fiber Fender Kit
Galaxy Carbon Color
Never settle. The Carbon Fiber XR Fender is the pinnacle of wheel covering technology. Built with layers of carbon fiber weave for unmatched strength and rubber gaskets for shock absorption, the Carbon Fiber XR Fender will stack up to any challenge.
Not convinced? What if we told you that it withstood a hydraulic press at 2,500 pounds during testing? Itís a beast and it looks awesome. Plus we heard Batman uses itÖ
$175.00 (includes hardware and free shipping!)
© TrikeBuggy 2006 – 2018
TrikeBuggy, Inc.
315 Meigs Rd #A374
Santa Barbara, CA 93109
805-403-1859